Our Services
Faster Testing · Expert Support · UK-Wide Sample Collection
Cansford Laboratories provides a full range of drug, alcohol and DNA testing services for individuals and organisations across the UK.
Not only are we the UK's fastest drug and alcohol testing laboratory, returning 99% of results within 3 days of receipt. We're also proud to offer exceptional customer service – providing expert case support at every step; a professional collections service, wherever you are; and court-admissible results reporting.
Drug & alcohol testing
Speed, service and accuracy in hair, blood, nail and oral fluid testing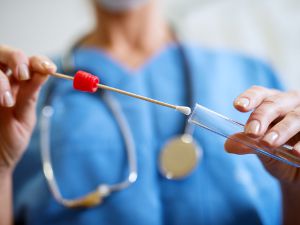 Oral Fluid testing
Proving paternal, maternal and sibling relationships via oral fluid testing
Nail testing
Your case, our laboratory expertise, in accessible written format
"I've been very impressed with Cansford. They've always been very helpful and always happy to answer me, if I've had questions after the results have come in."
Cansford Labs turnaround times for test results and reports
For the last 12 months – 100% within 3 days
Find out more about our expert collections team
Find out more about our laboratory accreditation
Got questions? Read our testing FAQs
Collecting quotes for drug, alcohol, or DNA Testing?
Request yours below, or contact our lab team with your questions about testing on
029 2054 0567